Contact management has never been more pleasant.
A unique customer relations management system seamlessly integrated into your WordPress control panel. Your customers and prospects' information is stored in the WordPress user database, giving you the ability of utilizing the vast pool of WordPress plugins to collect and analyze user information.
---
Not Just Contacts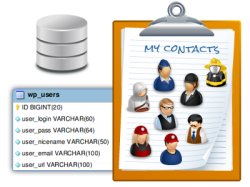 Save all your WP-CRM contacts as WordPress users!
Take advantage of all the various WordPress features and plugins to manage your business network's experience.
Give backend access rights to your contacts, contractors and employees.
What you can do is limitless!
Attributes and Labeling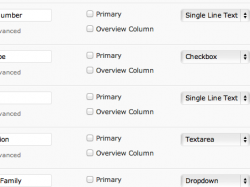 Power to organize your contacts in the most flexible way possible.
Create custom fields and provide custom data!
Client IDs, advanced contact classification, little details that make the difference, everything is possible.
Use custom data to organize and filter your business network the way your business requires you to.
Lead-Generating Forms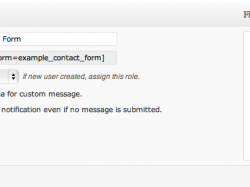 Create your own forms with custom data fields of your choice.
Apart form sending messages, these forms will collect all kinds of custom data which can be filtered for easy contact analysis.
These forms can create users with the user role you want to assign!
Base Settings
CRM Process
This tutorial involves designing a form and using that form for automatic user creation.
In this tutorial we will see the typical steps involved in creating users and managing user data.
Premium Features
Send group messages to your users from within your WordPress control panel.
News
Changelog: * Added back-end styles compatibility with WordPress 3.8 and higher. * Fixed default role on user creation. * Fixed general send notification functionality. * Fixed notification sending on 'User Registration' event. * Fixed text/textarea/date attributes values with predefined options. * Fixed some localization issues related to dynamic values. * Updated Portuguese (BR) Localization. * […]